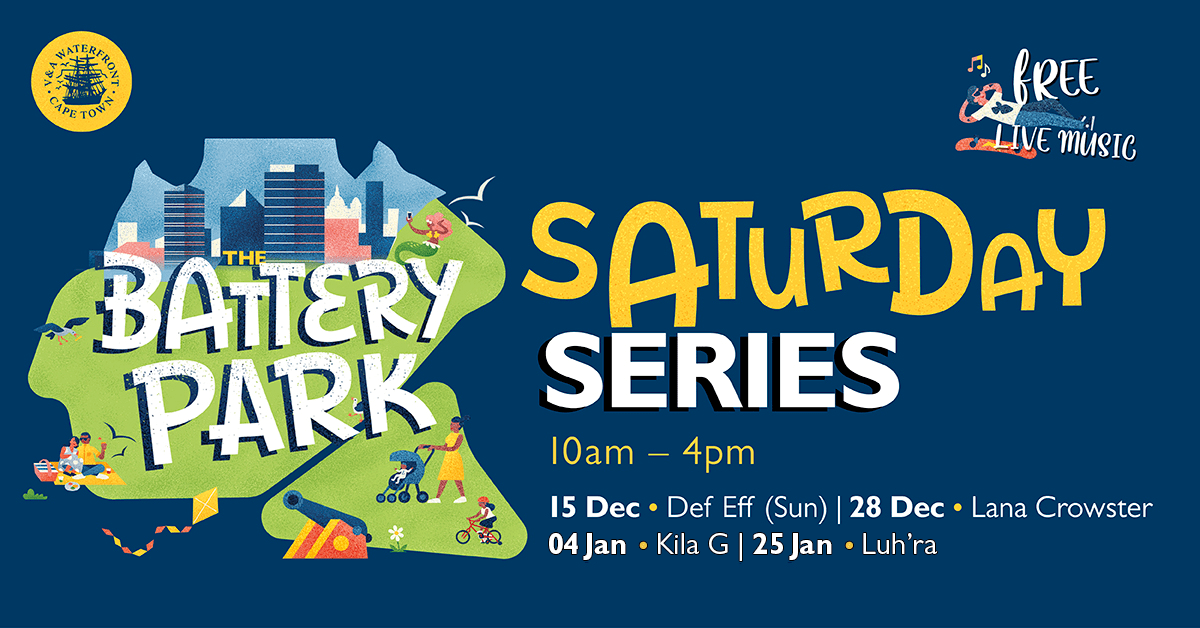 The Battery Park Saturday Series is a free music event where Capetonians and visitors are invited to Come Play at the newly established V&A Battery Park.
Starting the weekend of the 15th of December from 10am till 4pm and every second Saturday thereafter (until the 18 Jan 2020), the V&A Waterfront have brought together Cape Town's freshest live entertainment acts, skillful DJs, and a rad experience for all to enjoy. Ring in the weekend with an ice cold drink, shoot hoops, skateboard or grab a coffee and a bite to eat as you listen to cool music and hang with your friends. You could also win incredible prizes and experiences.
Discover all the adventures that Battery Park has to offer and come play with us at the Battery Park Saturday Series. Beach chairs and umbrellas are available from Battery Park ambassadors for your enjoyment.
Line up:
28 Dec: Lana Crowster
04 Jan: Kila G
25 Jan: Luh'ra