On Approach

Call Cape Town Port Control on VHF Ch 14 (call sign being "Cape Town Port Control"). Request permission to enter V&A Waterfront stating intention of entering the V&A Marina. On rounding breakwater, call the V&A Swing Bridge (call sign being "Swing Bridge") on VHF Ch 71 or phone +27 (0)21 408 7700, requesting opening of Swing Bridge and lifting of the Bascule Bridge to enter the V&A Marina.
All movements in the Harbour must be pre-announced to Port Control, who will review all maritime activity in the harbour and then give permission or defer permission to proceed.
On Arrival

Check in at the V&A Marina Yacht Office, situated on the ground floor within the Marina Centre on West Quay Road in the Waterfront.
Check-in all crew in person at Customs/Immigration, located within the Cape Town Harbour.
A Declaration of Health form must be completed on arrival. It will be provided to you by the V&A Marina Yacht Office.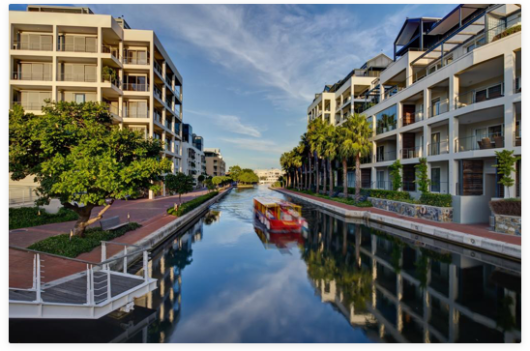 General info
Local sailing
All boats exiting the V&A Marina on local sailing trips, have to be signed out by the skipper, and on return, sign in the logbook outside the V&A Marina Yacht Office.
The monthly tide information is printed from the SA Navy Hydrographer Office and given to each skipper on arrival at the V&A Marina Yacht Office.
On Departure
On payment receive clearance letter from the V&A Marina Manager or Waterfront Harbour Master, proceed to Transnet National Port Authority before clearing at Customs and Immigration.
On check out, all crew in person report to Customs/Immigration.
To request a copy of the Voyage Plan Form, please e-mail yachtoffice@waterfront.co.za.
All boats exiting the Victoria and Alfred Basins shall sign-out/ radio call out, with Port Control.